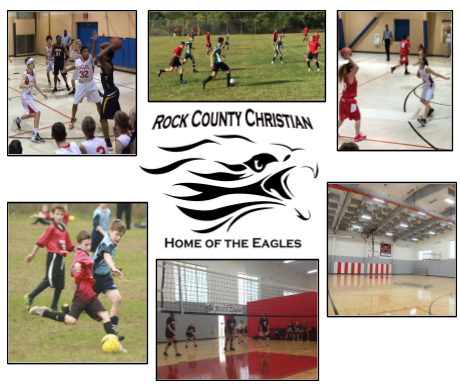 Steps to Athletic Participation
Step 1:
Enroll at Rock County Christian School!
Step 2:
Attend the parent-player meeting to sign-up. Parents and players will receive information and sign important documents.
Step 3:
Turn in your athletic physical or complete an alternate year card. (Check with the office to find which one you need.)
Step 4:
Pay your athletic fee in the office ($90 for grades 5-8; $120 for grades 9-12).
Step 5:
Complete concussion training (Find the links below.)
Now you are ready to play!
Doug Schliesmann, Athletic Director
dschliesmann@rccs.us
Phone: (608) 757-1000
Athletic Physical Alternate Year Form
Parent and Player Expectations Form
Concussion Information:
Videos: https://www.youtube.com/watch?v=F4foY1EtmKo